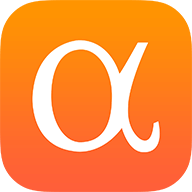 EOS blockchain update:  About a week after Block.One turned code over to users, candidates for the role of validators, or "block producers", voted "go" to take the mainnet live, CoinDesk reports. With the "go" vote, the network should go live in approximately 12 hours later. The initiation of the network by the appointed block producers will be followed by at least 48 hours of additional testing. The chain will be declared active after 15% of token holdings have been voted to establish the first set of 21 block producers.
From Ripple to SharePost: Vijay Chetty, who spent more than three years developing and scaling the XRP ecosystem at Ripple, moves to SharesPost, where he'll join the company's digital assets group as vice president of business development. He'll lead strategy development and partnership initiatives as SharesPost prepares its security token trading platform and global network of cypto exchanges.
Bitmain IPO? Bitmain Technologies' Jihan Wu told Bloomberg he's open to a listing in Hong Kong or an overseas market with U.S. dollar-denominated shares. An IPO would boost Bitmain's profile as the company branches out into areas including artificial intelligence. If applying a multiple similar to Nvidia's and MediaTek's, Bitmain would have a company evaluation at about $8.8B.
EOS +4.7% this morning to $14.66. Bitcoin +0.4% to $7,659.34; for the week it's up 1.7%, but down 45% YTD.
Related tickers: OTCQX:GBTC, COIN, RIOT, OSTK, SSC, MARA, UEPS, OTC:BITCF, XNET, GROW, OTCPK:BTSC, OTCQB:BTCS, OTCQB:MGTI, OTCPK:BTLLF SRAX, OTCPK:GAHC, OTC:ARSC, OTCPK:USTC, OTCPK:BLKCF, COINB, BTC-USD, ETH-USD, XRP-USD, BCH-USD
Previously: Moscow Stock Exchange to publish initial coin offering data (June 8)