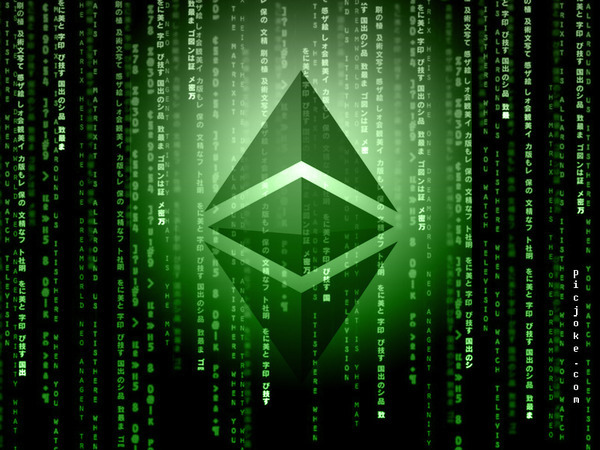 Amazon Web Services Inc. is at last getting itself into the blockchain game, teaming up with the Ethereum design studio ConsenSys Inc. on a new platform that aims to make it easier for enterprises to implement the technology.
Amazon and ConsenSys said the Kaleido Blockchain Business Cloud is an "all-in-one blockchain platform aimed at speeding and simplifying enterprise use of the technology."
Blockchain is a technology that records transactions on a public, distributed ledger. Advocates of the tech say it eliminates the need for third-party verification in many cases. The technology is also touted as being faster and more secure than traditional databases.
The best-known blockchain is the one that underpins the bitcoin cryptocurrency, while Ethereum is another kind of blockchain that enables software developers to build and deploy decentralized applications that run exactly as programmed without any chance of fraud, censorship or outside interference.
Amazon said Kaleido is aimed at enterprises that need more than do-it-yourself scripts and templates to get started on blockchain. The platform is meant to streamline the process of "standing up secure, private blockchain networks without sacrificing the ability to customize the environment," Amazon said.
In other words, Kaleido has been developed in order to lower the barrier for entry to blockchain that has so far prevented a lot of organizations from experimenting with the technology. These barriers include a labyrinth of consensus mechanisms, plus a bevy of governance models and coding languages to contend with, not to mention the technical jargon that's unique to the world of blockchains and cryptocurrencies. Such obstacles are insurmountable to many an organization, causing more headaches than the problems they'd like to use blockchain to fix.
The Kaleido platform is designed to offer companies the immutable security of a public blockchain without compromising the flexibility of private networks in what the companies call a "private-public" approach to blockchain operations.
Joseph Lubin, cofounder of Ethereum and founder of ConsenSys, said the approach represents the first "dual mode" use of Ethereum. With Kaleido, users can to link a private and permissioned Ethereum-based system to the public and permissionless Ethereum "mainnet," or a blockchain that facilitates the transfer of digital currency. That ensures that users can publicly verify any data on their blockchains should a conflict arise within the private system.
It creates an "element of trustworthiness that has previously been unobtainable," Lubin said. "This may be considered the first major link forged in the internet of blockchains."
Holger Mueller, principal analyst and vice president at Constellation Research Inc., said blockchain technology appeals to many enterprises because it has key capabilities that can enable a number of next-generation application use cases. But blockchain is notoriously difficult to install, and even harder to manage, so Kaleido should get lots of attention, the analyst said.
"This announcement is remarkable from two perspectives: for one, it's the first managed blockchain on the AWS Cloud, and secondly because it's a showcase of AWS promoting and enabling its partners on a global scale," Mueller told SiliconANGLE. "It shows that AWS is serious about bringing its partner offerings to market both work from a technical and commercial perspective."
The platform is actually the brainchild of ConsenSys, but runs on the AWS platform and is available on the cloud provider's marketplace starting today. Kaleido is also compatible with many of Amazon's existing web services, including Amazon Athena, Amazon Elastic MapReduce, Amazon Virtual Private Cloud and others.
The effort represents ConsenSys' second effort to bring blockchain into the mainstream. Back in 2015, the company teamed up with Microsoft Corp. to offer an Ethereum Blockchain-as-a-Service platform on the Azure cloud. However, that was a less functional "sandbox service" that only provided a set of scripts and basic tools to build blockchain applications with.
---
Since you're here …
… We'd like to tell you about our mission and how you can help us fulfill it. SiliconANGLE Media Inc.'s business model is based on the intrinsic value of the content, not advertising. Unlike many online publications, we don't have a paywall or run banner advertising, because we want to keep our journalism open, without influence or the need to chase traffic.  
The journalism, reporting and commentary on SiliconANGLE — along with live, unscripted video from our Silicon Valley studio and globe-trotting video teams at theCUBE — take a lot of hard work, time and money. Keeping the quality high requires the support of sponsors who are aligned with our vision of ad-free journalism content.
If you like the reporting, video interviews and other ad-free content here, please take a moment to check out a sample of the video content supported by our sponsors, tweet your support, and keep coming back to SiliconANGLE:
---